NAVIGATE GOVERNMENT STRATEGICALLY
Poul Haas is a newly formed law firm specializing in government relations services with foundational values of professionalism, competence, and teamwork. We pride ourselves on our deep commitment to bi-partisan work and longstanding relationships with elected officials, staff, other government relations professionals, and our business partners. The Poul Haas team of four lobbyists and three staff have been engaged on behalf of individuals, businesses, associations, and local governments at the Minnesota Capitol and before Executive Branch Agencies for decades. We have been recognized individually and collectively for our hard work and success on behalf of clients and the broader community. We are well known as strategic and creative advisors for our commitment to excellent client service, hard work, and ethical and professional representation.
The Poul Haas team members have been key partners and leaders in many of the state's most complex and controversial pieces of legislation. We have successfully worked to pass legislation authorizing multiple sports arena funding, marriage equality, criminal justice reform, health care, and worker's compensation reform.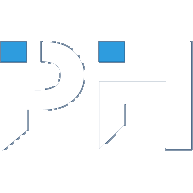 "Nancy's strategic advice, strong legislative relationships, and passion and knowledge of public safety issues has served our association well for over a decade. Our state's prosecutors are lucky to have her represent us at the Capitol"
Robert Small
Executive Director, Minnesota County Attorneys Association
"Tom Poul has represented our organization for nearly a decade and delivers consistent wins on our behalf. His counsel ensures our legislative strategy's success, and furthermore, he's been instrumental in finding solutions for complex issues outside of the halls of the capitol. The Poul Haas team's work has greatly improved the delivery of health care for all Minnesotans."
Zachary Brunnert
Senior Director of State Legislative Policy at Rayus Radiology